I met with Greg Gianforte in the Summer of 2013 to discuss a new medical technology startup that I was considering partneringwith.  The inventor was a pioneer in imaging and his technology was focused on the early screening, diagnosis and prevention of coronary artery disease and atherosclerosis.  Being a new technology, I was heavily weighed down with getting up to speed on the science and anatomy and pouring through dozens of studies, but I was having difficulty identifying if the project was worth pursuing.  Early on Greg was able to help me identify the key questions that I needed to answer, first- was this a technology that mattered to anyone and second, who was the market and would they buy it.  Greg's ability to speak directly to the key issues helped me re-focus my efforts onto qualifying the opportunity first.  Shortly afterwards, Greg generously sent a few copies of his very practical "Bootstrapping Your Business" book which reinforced key concepts of building a successful business from the ground up without outside funding from VC's.
A few months later, after I had answered many of the fundamental questions, Greg was able to connected me with a local Cardiologist friend who agreed to sit through a demo of the technology and to provide his professional opinion.  Once that was complete I had all the information I needed to make the right decision.  And although in the end I chose not to pursue the opportunity, it was a worthwhile exercise and I highly value the education Greg so generously and freely provided.  His wise counsel no doubt helped me to avoid a costly high risk venture.  Thank you again Greg!
Damon Peary
Founder and CEO
Summit Corporate Services

Building a high growth company with high paying technology jobs in Montana does not happen by chance. It takes intelligent planning and hard work! Greg Gianforte is a master at focusing teams to ensure maximum results through his advisory sessions. Our team is more focused and confident than ever before after our sessions with Greg. I highly recommend any entrepreneur interested in bootstrapping a rapid growth company to engage Greg.
Andrew Hull
Founder & President
Elixiter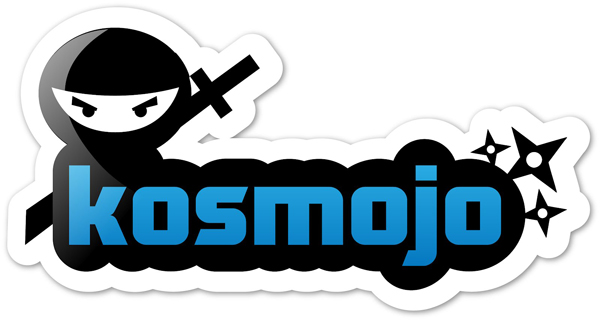 I appreciate you taking the time to meet with us, and I wanted you to know that your conversation with us sparked the entrepreneurial spirit in us once again. We were starting to get down on our selves and had forgotten about the thrill of starting a business, but after breakfast with you we are riding high again and looking forward to the future!
Mike Rydell, Chief Creative Officer
Kosmojo
Great Falls, Montana

Anyone who has ever jumped into the perilous waters of entrepreneurship knows what an overwhelming and wildly dynamic world it can be. Building a startup is like skydiving without a parachute, floating through an invisible sea of information and responsibility.
When you're at one of those moments of despair and vulnerability – that's when you want to meet someone like Greg Gainforte. I first met Greg at Startup Weekend Missoula, and at the time, his book was my primary source of inspiration to better my business. I relished the chance to talk with him, especially after reading Bootstrapping Your Business – we had a shared understanding on the topic because I had recently so voraciously consumed his wisdom. Greg's insight on developing a successful software company was so insightful, as we talked about strategies I could immediately feel the weight of confusion and responsibility start to lift. I had been looking for methodologies to help optimize my business for the best possible outcome, in a storm of stress and frustration. Greg took the time to hear and understand my unique situation, and then shared basic and complex business model ideas to help me address my specific needs. Thanks to his poignant and wise suggestions, I transitioned into selling my company, HT Group, to our largest client, thereby energizing my ability to transform a challenging situation. I have taken every ounce of advice Greg was kind enough to share and used it to better myself and my businesses.
Greg is a mentor in the truest sense. He was the light in the fog that I needed to better myself and my company. My gratitude is limitless, and I would recommend his expertise to other founders in similar situations.
Kiah Hochstetler
Founder and CEO, HT Group
Hamilton, Montana

Greg is an expert at building solid foundations for successful businesses. His sales and marketing know-how, rich technical understanding, and ability to reduce seemingly complex problems into practical advice have proven invaluable in helping us build a solid foundation for growth.
By following Greg's advice and refocusing on our sales challenges, we experienced immediate results that have led our team to better understand where our opportunities lie. Greg then helped us to begin to translate this understanding into real-world strategies that have quickly generated sales traction. I have noticed he seems to be able to draw from an endless well of ideas and has displayed an innate ability to know when to offer advice, when to coach, and when to motivate.
Greg has a way of inviting excellence into any project his is involved with. Every time I meet with him I am left with the feeling that I've just made huge jump forward, both personally and professionally. If given the opportunity to have Greg's involvement in your venture, take it — and the earlier you do the better.
Chad Nybo
Founder and CEO, CrossTx
Bozeman, Montana

Working with Greg has been and continues to be very rewarding both personally, and professionally. At the earliest of interactions I found myself repeatedly noting "he gets it" and found value-add every time. Given his hands-on operational experience with multiple software startups, and steering through fundraising, venture capital, acquisitions, IPO's, there's rarely a situation Greg cannot simply reflect on past experience and immediately lay out a tactical plan or solution.
It's rare that you find someone who is both an expert in engineering and a master of sales and marketing, but Greg brings it all to the table. His expertise in sales, the lifeblood of every company, and almost myopic view on either sales or product, help drive necessary discipline especially in those early years when most go astray. After successfully steering a ship and growing his latest company to over 1,000 employees, he also brings the proven methodologies and process to maximize focus and value during planning efforts. He has helped me plan for future hires to build out a world-class organization.
Working with Greg feels less like a mentoring experience, and more like bringing on another very experienced partner. He pulls up his sleeves and takes a personal interest in breaking down issues and working through solutions with great finesse. I recall some evenings where I'd receive an unexpected call just checking in on status. I am fortunate to have someone like him in my corner and would encourage others, if given the opportunity, to do the same.
Mike Sparr
Founder and CEO, Goomzee
Missoula, Montana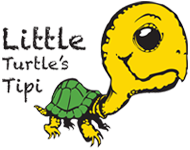 I have read the Bootstrapping Your Business twice and could not believe that I could actually meet one on one with Greg Gianforte! I have experienced many benefits during my meeting times with Greg. I needed assistance with hiring a salesperson and he had great insight. I also asked about product placement. He supplied me with the tools to do market research that my company needed. He suggested making smaller items that cost less to me and the consumer using the same materials I use now. The most important information was regarding cash flow. I could not grasp what I was being told or reading. He advised I make it a game every month to see how close I could get to the balance in my actual bank account when compared with my cash projection. This was so simple and fun. I feel so blessed to be able to have access to such a valid and beneficial person. He has a magical way of giving you enough information for you to go figure it out yourself. In my opinion this is the best kind of advice.
Sadie Barac
Little Turtle's Tipi
Bozeman, Montana
Your advice on business is spot on. You deliver the information in a common sense, straightforward approach. You also give caring, thoughtful advice that is easy to understand. It may not be what I wanted to hear, but it is what I needed to hear. I think your advice is good in the startup phase now, as well as several years from now when I am thinking about exercising my exit strategy.
Thank you.
Bill Crane
Helena, Montana