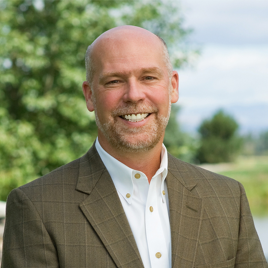 Greg Gianforte founded RightNow Technologies in Bozeman in 1997, which grew to more than 1,100 employees worldwide. RightNow was the largest commercial employer in Bozeman and the only publicly traded technology company headquartered in Montana before being purchased by Oracle in 2012. Greg is a serial entrepreneur and RightNow was his fifth startup. Having enjoyed a successful career as a software entrepreneur, he is passionate about helping other entrepreneurs be successful.
Greg and his wife Susan raised their four children in Bozeman. He has served on numerous local, national, public, private, for-profit, and not-for-profit boards, and is a trustee for the Gianforte Family Foundation.
In 2017 Greg was elected to the U.S. Congress as the sole representative for Montana in the US House of Representatives, returning to Montana each weekend from Washington, DC to visit with neighbors and constituents throughout the state. He successfully ran for governor of Montana in 2020 and was sworn in as the state's top administrative official on January 4, 2021. Greg is proud and humbled to serve Montanans in this role. He is an avid sportsman and loves to cook.
Follow Greg on Facebook here and here.
If you are looking to start a business in Montana and would like to request a copy of his book, you can do so in the form below. Please include your mailing address so we can send the book!